Reconditioned quilting machine Mammut ( 7-5 SL )
frame mechanical quilting machine

machine works in automatic mode ( since START till automatic STOP you simply do nothing )

machine is like new - fully reconditioned; the renewed cast-iron trunk is one of a few machine's parts comming back into exploitation,

in most cases machine has a brand new pattern rack,

with our machine you receive 2 frames ( 1 set ), 50 needles and one exemplary pattern-desk,

you'll get also a winding device;

Efka drive,

there is a possibility to manufacture a lot of additional pattern-desks / designs ( on request; we can suggest some patterns or you can order yor own patterns - as needed )

possibility of ordering as many new frames - in different dimmensions - as you wish ( or you can do it yourself- as well )

more detailed information - on request;

machines are manufactured on request. The delivery time - up to 8 weeks since order
The machine sews one quilt ( coverlet or other work ) in 2 - 4 min, according to pattern density. During quilting process the staff is framing the second frame with new fabric. This is because the time of machine's standstill ( tie-up ) could be reduced to short few seconds.
The price eur 18000 EXW Central Poland. The price includes no transport or assembling costs.
Uppon request we can send you lots of additional pictures in high resolution, or a 1 hour video on CD ( machine's assembling and tests ).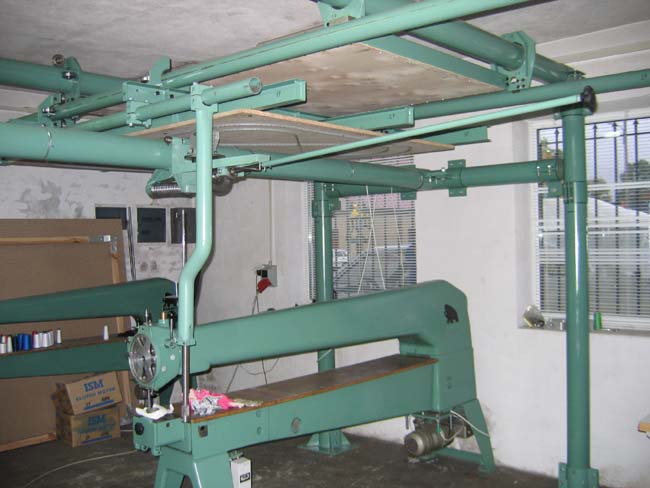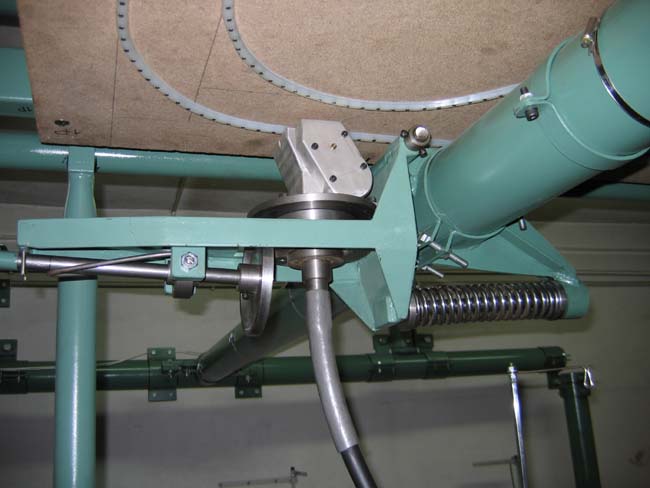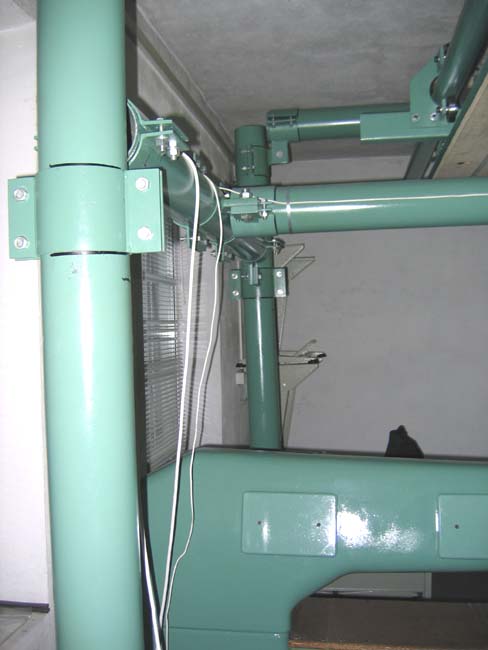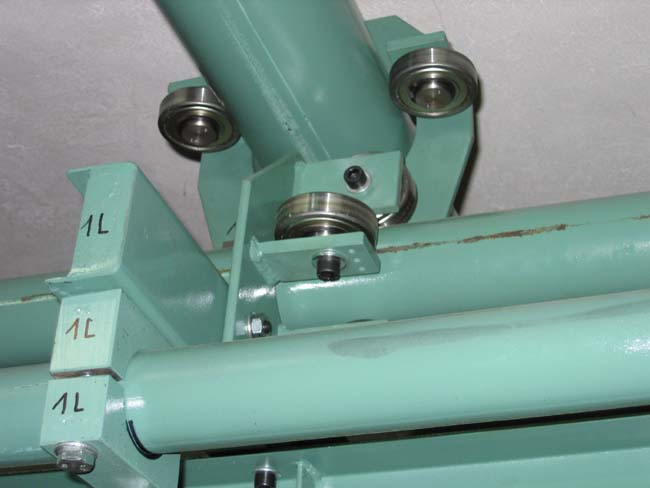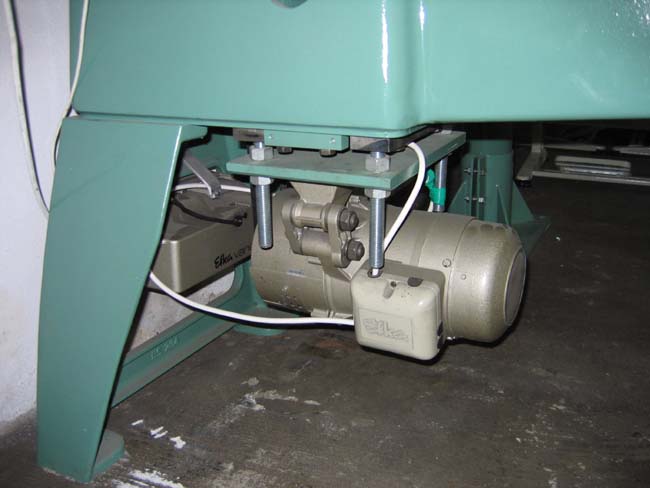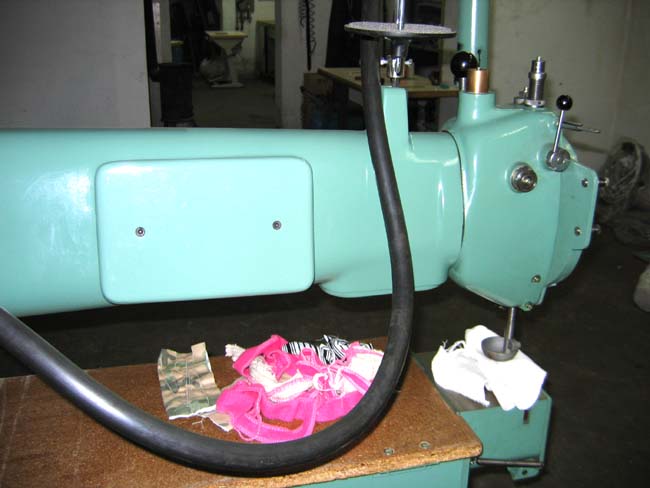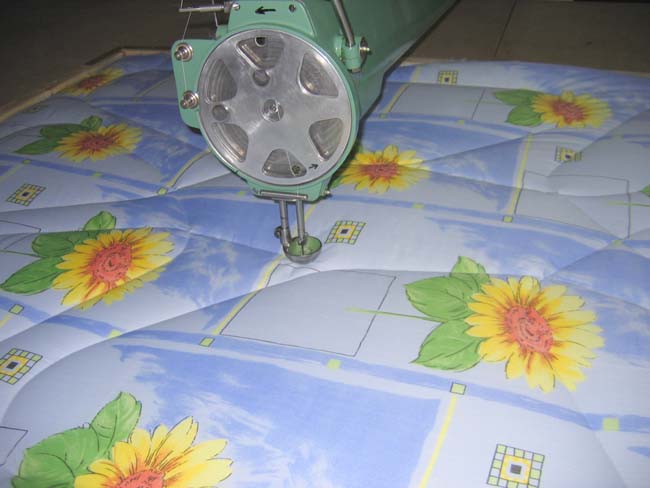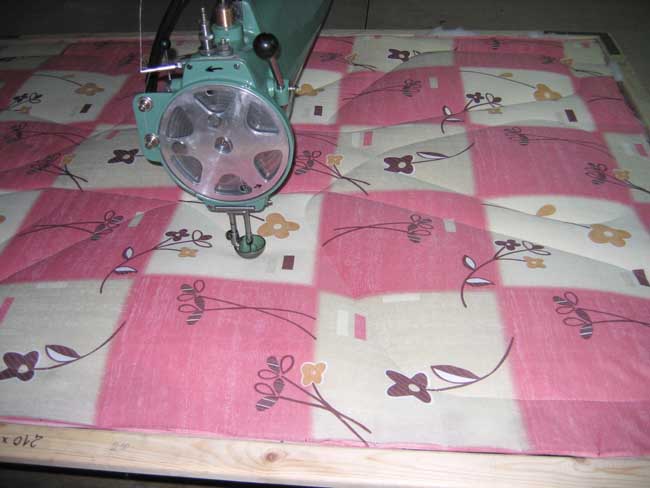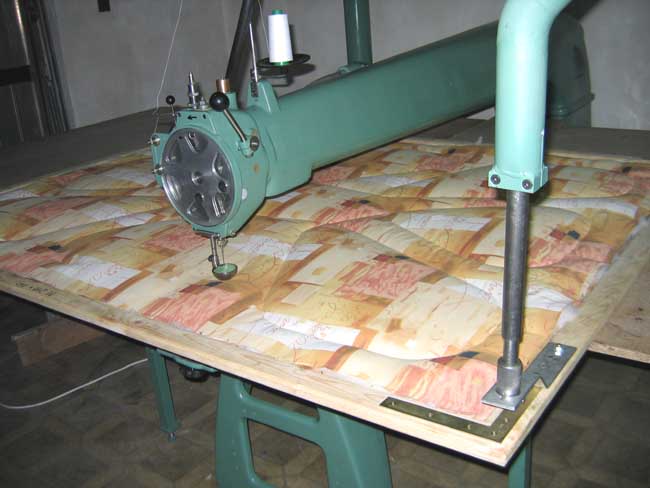 The winding device: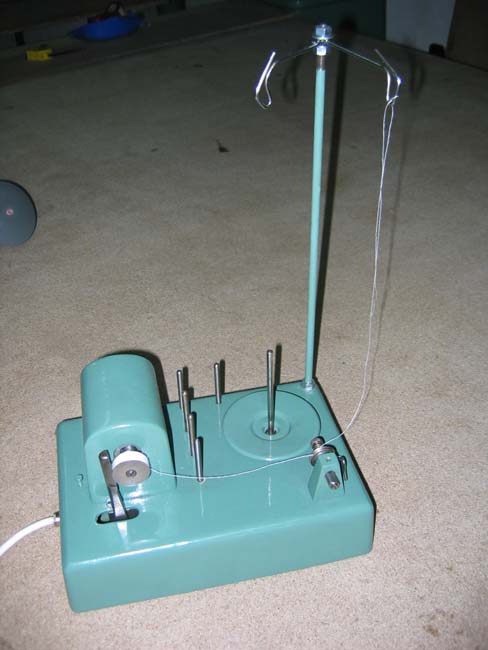 [ Offer site ( PL ) ] [ HOME ] [ e-MAIL ]
---
CONTACT:

Stan Toczewski

MSN: st.t@wp.pl

mob.: +48 8888 4 8888 / in English, Polski, Pyccku /

tel./fax: +48 71 765 7 554

POLAND