Re-conditioned computer
multineedle quilting machine
STEPPEX High Speed 100N 3NR
[ pictures below ]
Re-conditioned quilting machines are devices after full regeneration which refers to exchange of all wearing parts into new ones and re-conditioning of whole machine's rest ( as trunk or other massive parts ). Apat of this such machines are equipped with new fittings like working bridge for staff, winding device with electronically controlled tension of quilted fabric, spoolbox and others.
This is because machines of the category - from user's point of view - are simply like new, and as such - get 1 year warranty. Programmable computer driven machines are equipped with ( also brand new ) excellent working computer servo drive ELTRON 9.8 with multilanguage software.
Model: Steppex High Speed 100" 3NR ELTRON 9.8
working width: 100" = 256 cm
three needle bars!
100 needles in each needlebar ( row ); 1" distance between needles ( 2,54cm )
distance between bars ( rows ) - 3"
carriage movement ( stroke ): 350 mm
maximum working width: up to 286 cm ( 256 cm + carriage stroke )
machine re-conditioned
brand new computer servo drive ELTRON 9.8
fully programmable ( patterns/designs up to 360 deg.; easy method of creating new designs )
multilanguage software ( English, German, Italian, French, Polish! )
220 pre-programmed standard designs
practically unrestricted quantity of supplementary designs in memory
touch sensitive screen
maximum working speed - 600 rotation pre minute
top thread breaking controller
quick start / stop
automatic needle positioning
handbox controller for changing machine' working modes and jogging left/right and forward/back
1 year warranty
Enclosed equipment:
winding device ( electronically controlled tension of quilted fabric )
spoolbox
working bridge
set of ( emergency ) stop buttons installed on machine
set of 100 shuttles no 10
set od 200 needles
25 threadhooks + 2 hook' handles
QEdit software for creating / editing designs; ability of importing embroidery patterns ( eg. from Saurer SLC )
full set of factory doccumentetion ( manuals, instructions; in English or German )
delivery time - up to 12 weeks since order
Optionally:
longitudinal cutting device - 8500 eur
vertical cutting device ( panel cutter ) - 15000 eur
Plexiglass curtain as needlesafety with emergency stop while open - 1800 eur
optional optical system SMART - upper thread break control- for 50 threads - 4800 eur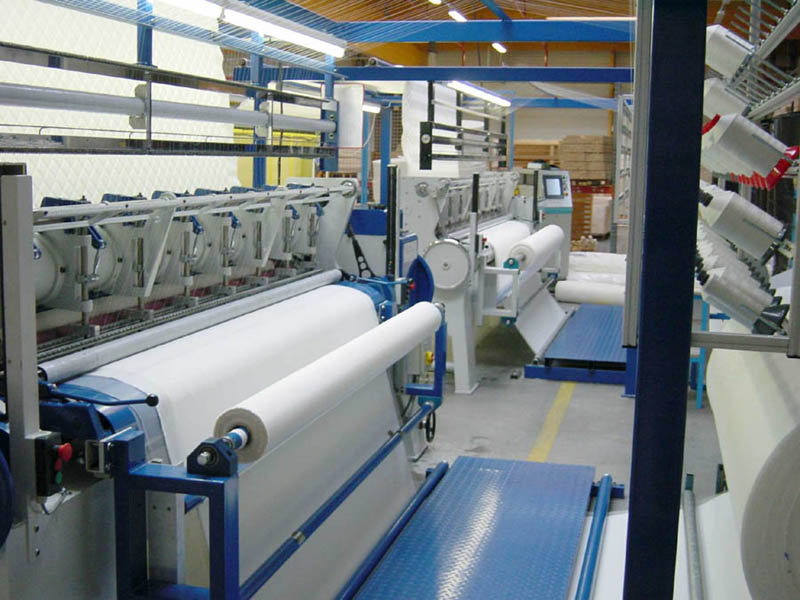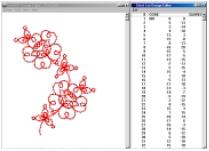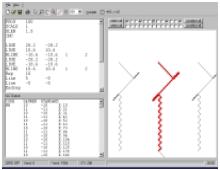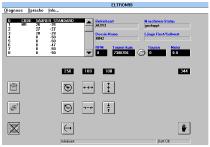 Above: convenient graphical interface facilitates programming of new designs and changing existing ones.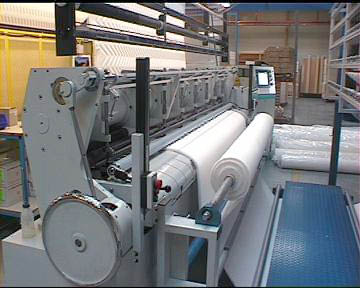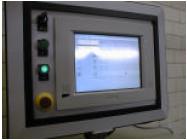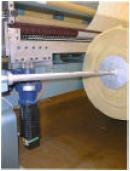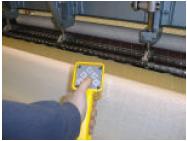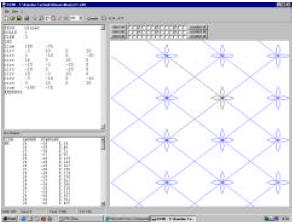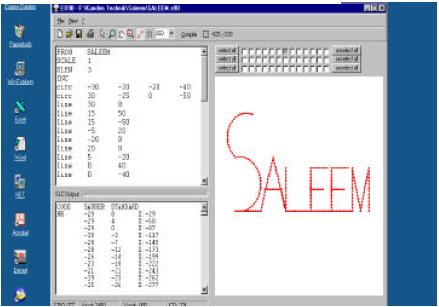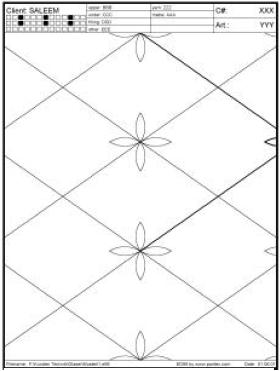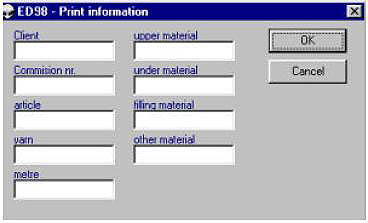 Further details on request.
You can also order computerised or cam driven multineedle quilting machine of any other working width ( or with 2 needle bars ). Standard working width serie: 59", 64", 74", 84", 100", 110", 120", 130".

Visit also please:
[ Reconditioned quilting machines ]

[ Back to main offer site ( in Polish ) ] [ START ] [ e-MAIL ]
---
MSN: st.t@wp.pl
mob.: +48 8888 4 8888 / in English, Polski, Pyccku /
tel./fax: +48 71 765 7 554
POLAND