HIGH SPEED DOUBLE BOARD NEEDLE LOOM NL-2800-2 (↓↓)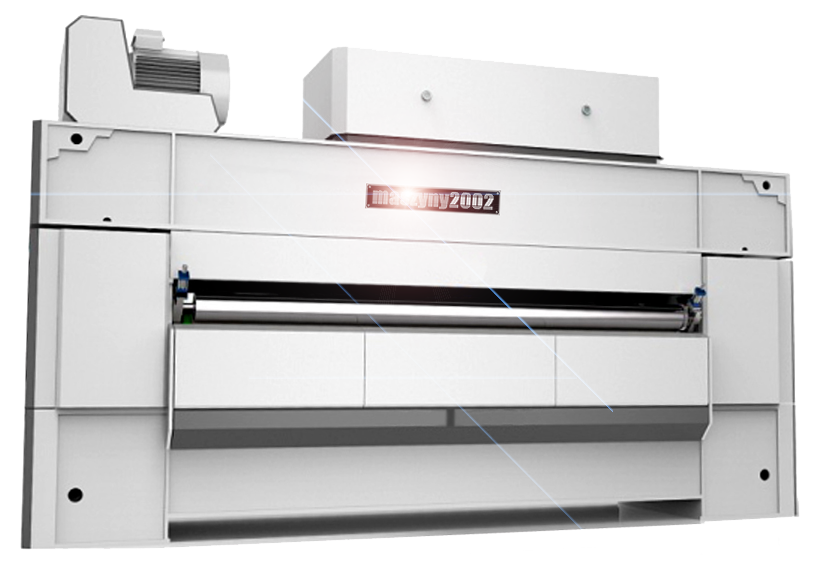 Offered is a brand new machine.
Year of construction: 2018,
30% price reduction: € 110.000 → € 77.200 only
Working width: 2800 mm.
Machine put into production's schedule for beginning of November 2017. On this stage there is a possibility to agree some basic details like number of needles per meter, working jump / stroke, or machine's color j (e.g. adjusted to Buyer's existing machinery). Delivery time - about 100 days since order / prepayment. This means that the machine will be released with YOC 2018 on its firm plate.
BASIC TECHNICAL DETAILS:

 High speed double board needle loom, model NL-2800-2,
 producer: maszyny2002,
 working width: 2800 mm (not to be negotiated up in given reduced price),
 working speed – up to 1200 rpm, adjusted,
 2 x up needling (↓↓ - from the top),
 stroke: 40 mm (or to be modified, e.g. 50 or 60 mm),
 needling: 5000 needles / m (or to be mmodified at range 3000-7000 /m),
 quick (pneumatical) needle boards' fixing / exchange; spare needle board set at the price
 weight: about 26.000 kg.
Price and payment conditions:
The given price includes all the works related to the machine's production, machine itself, along with delivery to Buyer's closest main sea port.
At given price the following parameters can be fit to a particular order:
- needle boards' stroke (40-60 mm; offered is 40 mm),
- needling / number of needles per meter,
- working width downwords(e,g, 2600 mm),
- machine's color (RAL) – if needed.
Spare needle board in the set; quick (pneumatical) needle boards' fixing or exchange
Possibility of ordering additional needle boards in the future (according to needle plates' own signature).
Payment conditions: prepayment 50%, next 40% after machine's manufacturing (pictures / video / possibility of Buyer's visit for technical checking / acceptance - before the second part of payment transfering). Lasting 10% up to 14 days after machine's delivery.


We stay at your disposal regarding any further questions.
Ask about other nonwoven machines / complete nonwoven lines of any type.

Related links: